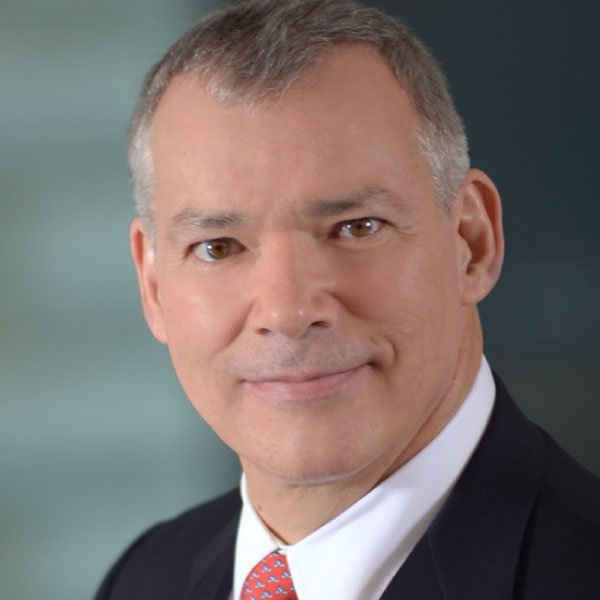 Mark Barres (Chair)
Mark Barres is a Managing Director and Chief Operating Officer for SPF Investment Management, L.P. ("SPF"), a position he has held since 2019 when Credit Suisse spun-out a securitized products business to SPF. Mark began his career in 1979 at BEA Associates, which was acquired by Credit Suisse in 1990. He is a Chartered Financial Analyst and has leadership experience in derivatives trading, investment operations, information technology, and business management.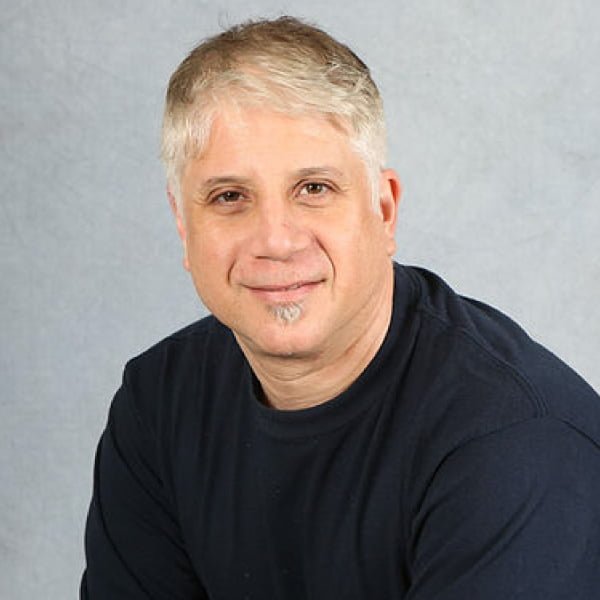 Adam Weinstock (Vice-Chair)
Adam Weinstock is president of Creative Concept Productions. He has produced Off-Broadway Theater ranging from the 1996 revival of Mart Crowley's The Boys in the Band to the critically acclaimed 21 Dog Years Doing Time at Amazon.com at the Cherry Lane Theater. Other productions Off-Broadway include Disappearing Act and, The Director starring John Shea. The It Girl which premiered at the York Theater starring Jean Louise Kelly from CBS TV "Yes Dear" and Big Al. Adam has worked closely with Bruce Vilanch, Lea Delaria, Judy Tenuta, Charles Busch, Margaret Cho, Ellen Greene, Michael Feinstein, and Lisa Lampanelli. During the summer Creative Concept Productions presents theater in Provincetown Massachusetts. Shows have included James Lescesne's Word of Mouth, PS69, and the groundbreaking 2001 Naked Boys Singing! in Provincetown which caused Massachusetts to change its art and obscenity laws.
He directed 12 Angry Jurors, as well as, produced four shows and three readings. Events included A Night with Paula Poundstone, a week-long cabaret starring Margaret Cho and a double performance with Linda Eder. Dubbed Mr. Entertainment by the NY Times, in a featured article in 2002, Mr. Weinstock has produced on both coasts of the USA as well as in London on the West End.
CCP is a Broadway Tony Awarding-winning investor group, boasting such titles as Deuce by Terrence McNally starring Angela Landsbury, currently Peter and the Star Catcher and Best Play Vanya and Sonia and Masha and Spike, Best Play 2013. The award-winning NEWSical has been thrilling audiences off-Broadway for the past three years.
Roger John Cooper (Treasurer)
Roger John Cooper is an internationalist by background. He was born in Mexico City, educated in England and the USA; Lived in half a dozen countries; Speaks many languages and Worked principally throughout Latin America, but also in Europe & Asia. His university education includes Chemical Engineering at a Jesuit University in Mexico (in Spanish), Degrees in Physics and in Chemistry from San Diego, California and post graduate studies in Linguistic Anthropology from SUNY Albany where he specialized in the Maya Culture and its hieroglyphic texts. He is now retired from an international banking career with Citibank and J.P. Morgan Chase. For the last 10 years of his working life (partly based in the World Trade Center), he was responsible for Chase's operations throughout the Western Hemisphere in the areas of Securities, Treasury, Derivatives, Capital Markets and Foreign Exchange. It afforded him the ability to live and work, with his wife Sandi, and two children – Robin and Alex – in Mexico, Guatemala, Honduras and Venezuela before coming to New Jersey, Connecticut and now lives between New York City and Vermont.
Paul Adams (Founder / Artistic Director)
Paul Adams founded Emerging Artists in 1993 and has been Artistic Director for the life of the company these past 20 years. He previously was the Treasure at the WPA for several years and Assistant Treasurer at the Orpheum Theatre. As Artistic Director, he reads all submissions, is responsible for overseeing all creative aspects of all productions, and is also responsible for budgeting and day-to-day accounting of the company. He is also a playwright, director, and actor.
Pamela Weiler Grayson (Secretary)
Pamela Weiler Grayson is a playwright, lyricist, composer, performer, and former lawyer. Pam began her working life as a musical theatre performer and segued into television production. She then received her law degree and spent a number of years as an attorney with Martin, Clearwater & Bell. Pam was also a freelance writer for many publications, including The New York Times and The New York Observer. Pam's award-winning plays and musicals have been seen on stages throughout New York and nationally, including Theatre 80, Soho Playhouse, Manhattan Repertory Theatre, the Katra and DAMN Film Series, The Group Rep/Lonny Chapman Theatre (L.A.), Southwest Theatre Productions (Austin, TX), Arts on the Lake (Kent Lakes, NY), and Emerging Artists Theatre. She is the co-writer of "Cicadas, The Musical," featured on Season 2 of the top-rated Amazon streaming series, "The Other F Word." Pam's musical Urban Momfare (book co-written with Alice Jankell) won a Best Musical Award at the 2014 New York International Fringe Festival. Pam's songs have been performed at The Metropolitan Room, The Laurie Beechman Theatre, The Duplex, and Don't Tell Mama. She is a Dramatists Guild member. Pam is an alumna of The Chapin School, Phillips Academy (Andover), Brown University, Fordham Law School, and The BMI Musical Theatre Workshop.
Roland Dib (Board Member)
Roland Dib brings extensive, superior-level management and corporate organization to his current function as President of Dib Management and DIB Development Group. Dib Development Group is a growing real estate development company he founded in 1987 that focuses on property acquisition and development, construction, asset management, and investment sales. In the past, Mr. Dib founded and held various positions with Dibco Environmental Safety, Aqua-X Conservation, AirTech Lab, and ShortTV.
Roland is the Founder and Board President of Giving For Living International.
Giving For Living is an International Nonprofit Organization that empowers
communities in Central and South America by providing children and adults with tools for a better tomorrow. Through partnerships with reputable organizations such as Soles for Souls and World Books, Giving For Living is able to expand its reach and effect change on a larger scale.
He has to his credit two degrees: B.S. in Mechanical Engineering, and an MBA from Columbia University, in addition to a Private Equity study at Harvard University. At Columbia, he is a University Real Estate Circle of Leaders member.
Cheryl Howard (Board Member)
Actor, singer, writer, and director, Cheryl Howard has performed on Broadway, in film and television and regional theatres across the country, as well as national tours throughout the United States and in many international touring productions as well throughout Europe. Miss Howard has a Bachelor's degree in Theatre Arts from Douglass College at Rutgers University, and a Master's degree in Drama from Washington University in St. Louis. She is the proud recipient of the London Shakespeare Globe Theatre fellowship program. Miss Howard was nominated for a 2011 Adelco Award for best Solo performance for her work in "The Sensational Josephine Baker."
Caytha Jentis (Board Member)
Caytha, a writer and producer, began making movies while driving carpools in suburban New Jersey. Her stories change the old tropes of motherhood with pathos and heightened reality humor. Her first feature, a romantic comedy called And Then Came Love, stars Vanessa Williams, Eartha Kitt, and Anna Camp. The film was a story about a donor-inseminated single mother, which was licensed to Warner Brothers. Caytha followed that feature with a romantic light drama called The One, a dialogue on true love and living one's authentic life.
Turning to theater, Caytha wrote a stage play called It's All About the Kids, a dark comedy inspired by Becket's Happy Days and Lisa Kron's Well about suburban sports culture through the eyes of a soccer Mom. The play won the NJ Playwrights Competition and had a limited-run production. Due to the success of the play, a movie version was produced called Bad Parents, that stars Janeane Garofalo, Cheri Oteri, and Christopher Titus. It has played on Netflix, HBO, and was a Top Comedy on RedBox.
Her other major credits include The Other F Word, a short-form episodic series about an empty-nester mother's reinvention journey. The cast includes Steve Guttenberg, Judy Gold, Alysia Reiner and Gilbert Gottfried. The series was a top series on Amazon Video Direct and was subsequently licensed to The Girlfriend, the GenX offering of AARP.
Now living on the Upper West Side of Manhattan, Caytha then wrote and produced Pooling to Paradise a road film about four strangers, each at a crossroads in their lives, who find connection in a rideshare. The film stars Jonathan Lipnicki and Dreama Walker. The play was selected to be part of Emerging Artists Theater Spring New Works Series.
Caytha has produced several storytelling events called Women at the Crossroads. She recently co-chaired the Gold Standard Arts Festival, a week-long festival that celebrates film, theater, and comedy emerging and established artists who are a minimum of fifty years old. The proceeds from the festival goes to creating year-round programs for older artists currently in the works. She began her career as a literary agent in New York. She has an MFA in Screenwriting from UCLA and a BS in tv/film from Syracuse University. Caytha was profiled by the Writers Guild as well as Screenwriter Magazine. She is a member of the Writers Guild, Honor Roll, NYWIFT, and the Producers Guild.